Our line marking services
Trust the qualified technicians of Solutions-Marquage de Lignes for all your types of projects, whether indoors or outdoors.
Line of parking lots
Interior / Exterior
No matter the size of your parking lot or the type of surface, Solutions-Marquages de Lignes will be able to help you with your project.
Our priority is to create a safe, functional and aesthetic space during each intervention.
In order to fulfill our promises, you can count on our qualified workforce as well as our state-of-the-art equipment.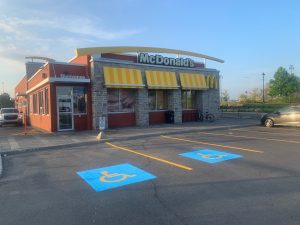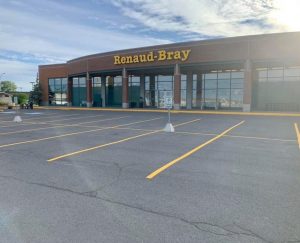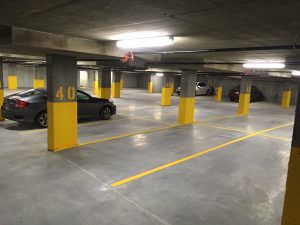 Custom logos
Electric / Person with reduced mobility / Custom logos
Do you have a unique project in your hands and are looking for a company that will allow you to carry it out?
No problem, the Solutions-Marquage team has the necessary expertise to turn your dreams into reality.
Whether it is to affix your company logo or simply to add electric parking spaces, Solutions-Marquage de Lignes will be able to help you.
Our teams will arrive with a suitable stencil and the right colour to ensure consistency and make your window shine.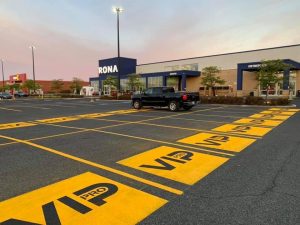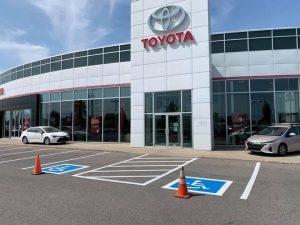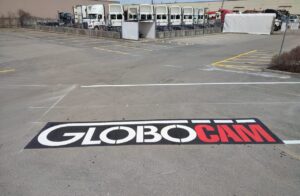 Industrial marking
Factory / Warehouse / Warning tape
For this type of project, our teams always keep in mind to deliver a safe and optimal project for your operations.
We try to understand the needs of your business so that the marking remains adequate despite the changing needs of your business.
In order to fulfill our promises, we can count on a qualified workforce and state-of-the-art equipment.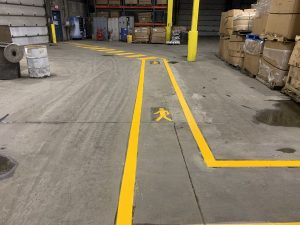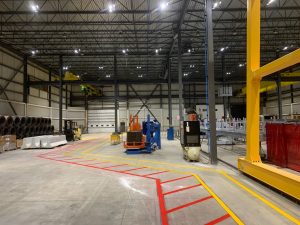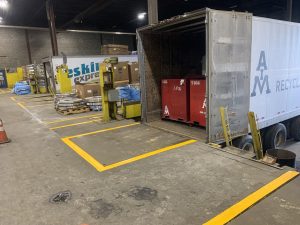 Lines to erase
By pressure / By overpainting / Scarifying
Sometimes the need changes over time. For this reason, our teams offer you a wide range of choices to erase your marking.
Whether pressure, covering or scarifying, our teams will offer you the solution best suited to your needs.
Do not hesitate to contact us to find out more about this subject and we will be happy to answer all your questions in order to guide you.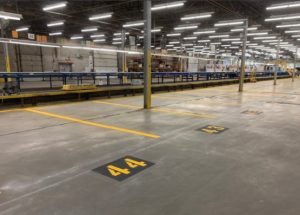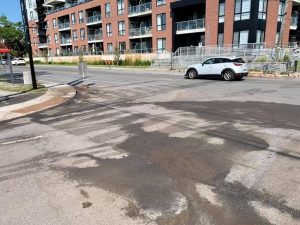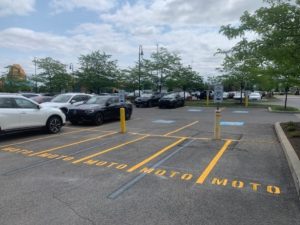 Road markings
Punctual / Logos / Flagging tape
As far as road markings are concerned, our specialty is the management of street corner markings.
Our flexibility and ability to remove old markings without damaging the pavement are unmatched.
Share your plans with us and we will be happy to execute them with precision.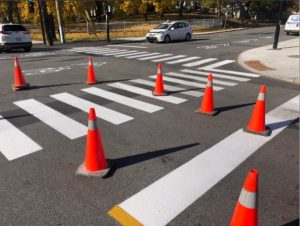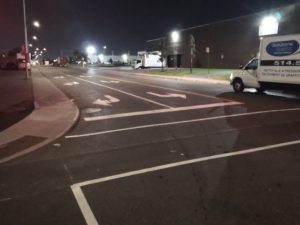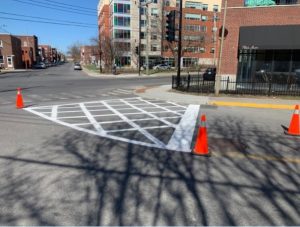 Marking of bicycle paths
Logos / Solid lines
Bike paths are often the place where you learn the basics of the code of conduct.
This is why we do our best to make them simple and safe to use.
Entrust us with your project and it will be our pleasure to carry it out to perfection.